Helmet Camera for Kayakers!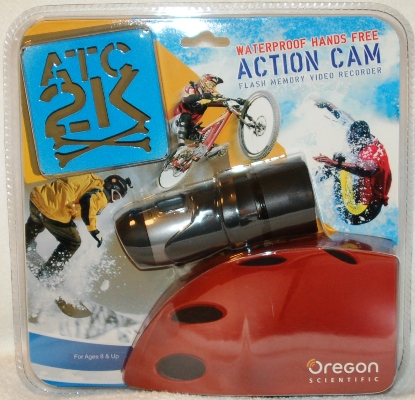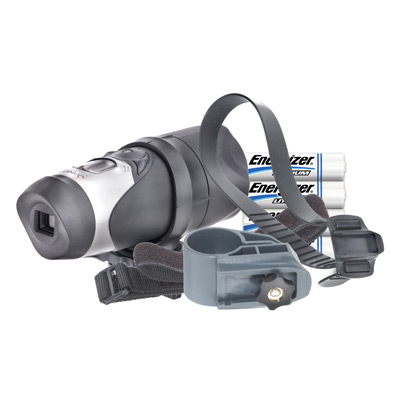 6 Oz Flash Memory Helmetcam Bundle
Retail $119.95 Yours for $104.95
Full function, hands-free digital recording
Waterproof to 3 meters & shock resistant
Includes mounting for helmets, handlebars & other sports equipment
640x480 VGA resolution (as well as lower choices)
USB & RCA cables included for playback on PC or TV
SD Card expansion up to 2GB (32MB included)
Uses 2 AA batteries not included
Camera weighs 6 ounces & recorder is built in!

Buy it at whitewatervideo.com
Did it rain enough for the river to run?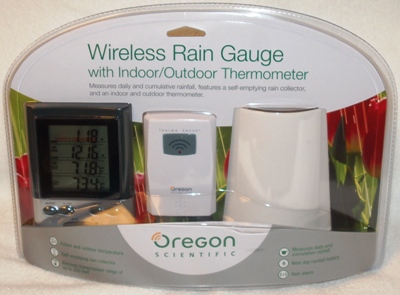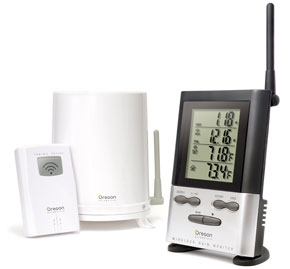 Wireless Rain Gauge & Thermometer
Retail $59.99 Yours for $49.99
Automatic self-emptying rain cup
Wireless transmission range up to 300 ft for raingauge
or 100 ft for thermometer
Displays daily, 9 day historical, and total rainfall records
High daily rainfall alarm
Displays indoor & outdoor temperature
Batteries included

Buy it at whitewatervideo.com
Oregon Scientific Projection Atomic Alarm Clock

Why would WhitewaterVideo carry an alarm clock?
Because some of our paddling friends are notoriously late! This clock eliminates so many excuses!
It's an alarm clock - so they should hear it
It projects on the ceiling, so they can see it.
Battery backup means it won't lose time if the power goes out.
And it automatically sets itself to the US atomic clock via radio!
Thus - more prompt shuttle meetings and fewer excuses!
OROSI
Sunglasses
All Orosi lenses are Polarized. This greatly reduces the glare from the water's surface allowing one to see the texture of snow, water, and the rocks and fish beneath. Frames are made of Grilamid and wraparound style to afford a wider field of view.
Boof Gear Cascade
$98.00

When you get to the takeout, you don't need to get naked and freeze your appendages off to change! This changing garment is oversized with plenty of room to move around inside. It's got a pocket on the inside to keep your dry clothes in, and another on the outside, so you can keep wearing it after changing. The integrated hood and plush fleece will keep you warm and comfy after boating.
Stop offending the tourists & locals!
Stop freezing your butt off!

Don't change in the buff. Change in the Boof!
Boof Gear Cascade
Click on the pic to see it bigger
One Size fits folks up to 6'2". Above that, pick the XL.